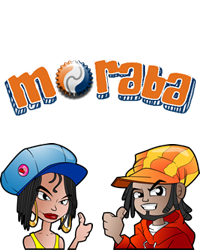 Moraba : It's Your Move
Think you know everything there is to know about relationships? PLAY MORABA and find out how much you do know!

Moraba is an all-new game, set on the streets of Africa. While playing the game you have to use all the strategy you have to out-play and out-wit your opponent. Stay on top of leader boards or play against your friends! Make sure to submit your game scores to be listed on the high score board.

Created with the support of UN Women Southern Africa, Moraba is a mobile game developed to address Gender Based Violence issues amongst youth audiences. A quiz based adaptation of Morabaraba, the traditional southern-African board game of strategy and wit, Moraba endeavors to highlight gender inequality, gender rights and establish a sense of advocacy amongst users around gender based violence issues.